Fillmore Pannier/Grocery Tote Bag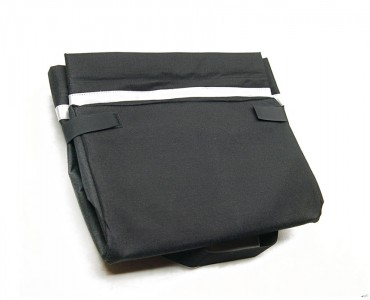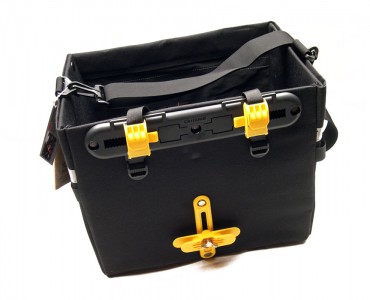 This open top bag hangs and locks onto the rear rack via a sturdy adjustable hooks. Large enough to fit a fully filled grocery bag. Easily removable, so you can even bring it into the store.

- Included shoulder strap makes it comfortable to tote off the bike
- Reflective striping on 3 sides
- Folds flat when not in use
- Hemp/cotton canvas construction is highly water-resistant
- No top or cover.
- Measures: 12.6" x 7.9" x 10.2"
NOTE: not compatible with rack with oversized tubing like Soma Deco and Disc Racks. Soma 3-Strut Rack OK.
purchase!