Evenflow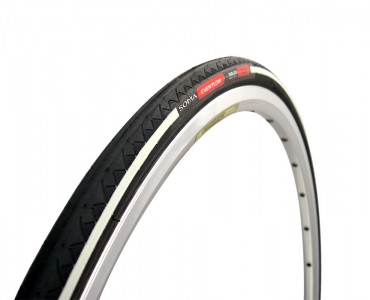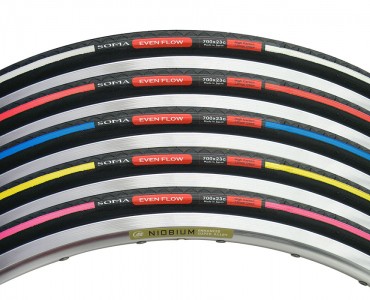 Designed as a lighter weight twin brother to the popular Everwear. Same tire as the Everwear, but with 2.5mm of tread to save some weight. Perfect lighter weight front tire to compliment an Everwear in the rear, or as a set for those not skidding through their tires.

- Long lasting carbon rubber tread
- Round profile for predictable handling
- Black wall
- Steel bead
- Lighter in weight than Everwears
- Made in Japan by Panaracer

See FAQ section for available colors and sizes!
purchase!
Evenflow
What are the available sizes and colors of Evenflow tires?

Evenflow 700c Blackwall:
Widths: 23, 26
Bead: Steel
Tread Colors: Black, Black w/ Blue Stripe, Black w/ Red Stripe, Black w/ Pink Stripe, Black w/ White Stripe, Black w/ Yellow Stripe